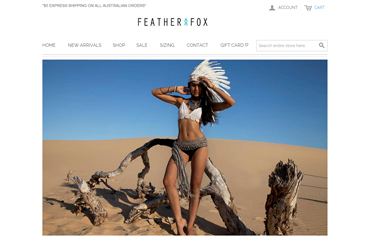 Our Project At Glimpse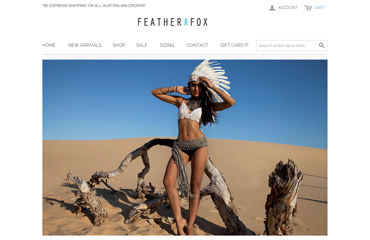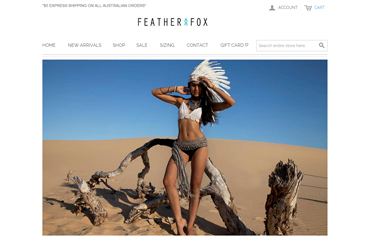 Project Detail
Feather Fox Boutique is the online Fashion boutique store which has the wide collection of high quality designers apparel for the wanderers. It delivers its product to every country.
THE CHALLENGES
The major challenge with the previous site was its ability to scale up. As number of product increases, the store maintained in wix platform was unable to manage huge collection of products, sales and inventory management. Due to its limited features the current platform was unable to address and provide the solutions that fit or correspond to Featherfox growth rate. Thus site usage rate, market share and ranking were also been affected which demanded the store to built in feature rich ecommerce web solution that addresses all these problems .
SOLUTION
Websupreme build the new site with magento addressing its problem of scalability.With the use of magento it is now very easy to maintain each product through flexible backend configuration.Thus now the site has better products, sales and inventory management.
WHY MEGENTO
Magento is the leading ,open source framework available to built the ecommerce solution that has flexibility to deliver any kind of solution for business. The e-commerce software built in magento offers plenty of customizations to give you the flexibility to maximize sales and optimize your operations.
KEY FEATURE OF THE PROJECT
·
Responsive design
Dynamic instagram plugin is integrated
The site is built in newer version of magento i.e magento ver 1.9.1.0.
Effective product categorization
Previously there was no search feature now it is incorporated in newer site
OUTCOMES
Websupreme was able to transform the old Featherfox Boutique into new improved Featherfox Boutique Ecommerce store in Magento; widely accepted framework for e commerce site, with the desirable functionality, usability and features in quick time period.
TECHNOLOGY USED
+ Web-Based Programming Languages

– HTML/ HTML5
– CSS/CSS3
– Bootstrap v3.3.2
– Javascript/ jQuery v1.10.2
– PHP / Mysql
– XML, JSON

+ CMS