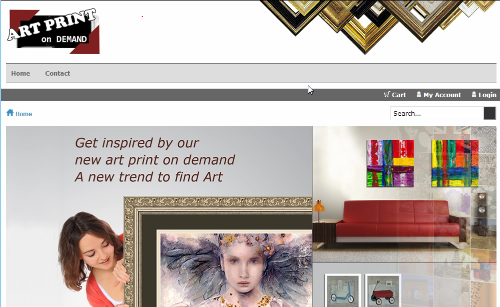 Our Project At Glimpse Online Art Printing and Reproduction Website Development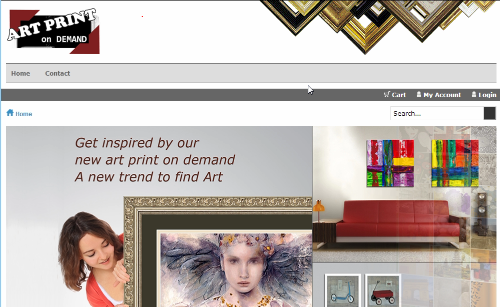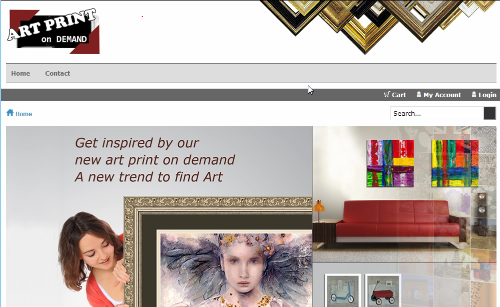 Project Detail
Art print on demand sells art poster online among Australia and provide the service of art reproduction. With more than 7000 artwork collection, Art Print On Demand has become leading online art reproduction portal.
Overview
Art Print On Demand is an online art poster printing and framing solution. It lets user to select art poster from large collection and provide the service of printing, framing and mounting for the selected artwork. From the collections of more than 6000 artwork with distinct categories, Art Print On Demand offers one spot online solution for those who are passionate of photography and art. Websupreme Software which has the huge experience of developing Online Picture Framing Solution developed Art Print On Demand to transform the idea of providing online artwork printing solution into reality.
Major Product and Services
1.Collection of Art poster
2.Canvas Art
3.Poster Framing
4.Poster Mounting
5.Poster Printing Custom
What we did 
CMS Development
Websupreme created a content management system capable of setting up products, managing frames, mats, painting, poster, updates price, size,  and attributes of the products for order, sale and payment.
 Beautiful Site Design
We designed beautiful and responsive website focusing the user.
Search Engine Optimization
We set the basic optimization for getting listed on Google.
Site Update and Maintenance
Why we did 
The company needed an e-commerce system to do its business and also let its staff members use it without having any complex IT knowledge. We created the website in Content Management System platform (CMS) so that it would be easy for the employees to operate the business conveniently.