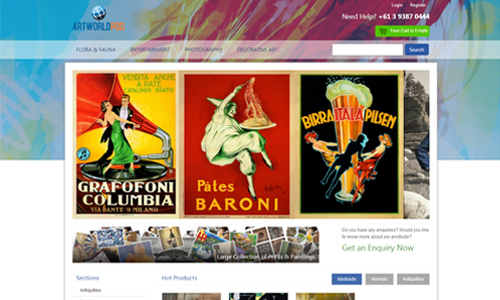 Our Project At Glimpse Online Art Print and Reproduction E commerce Website Development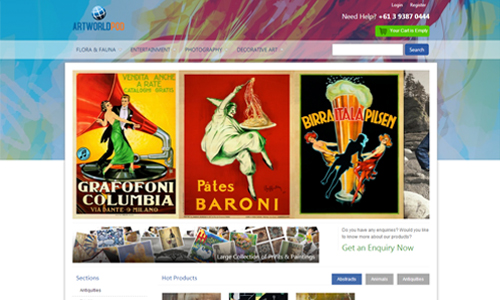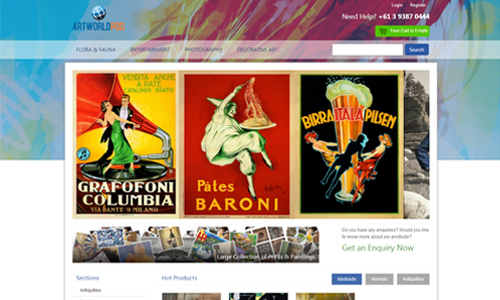 Project Detail
The company was started in 1985 to address the business of art & picture framing. Since then it's turned out to be a leading company manufacturing and supplying artwork and frames to various retail sectors, business houses and individuals.
Overview
Art World Pod is an experienced market-mover, industry-leader, and trend-setter as it continues to manufacture arts and pictures since more than 35 years. The company is part of the Chamnton Group and has highly talented, qualified and skilled experts always striving for ground-breaking and breath-taking trends. The company is involved in art & picture framing industry. It manufactures and supplies avant-garde artworks and framing supplies. The company also boasts of having the best designers and staffs in the industry as its proud and thriving staff communities.
We created the website using PHP, Joomla and MySQL.
Melbourne
Sector Online retail
Location Australia
Major Products and Services:
i. Art & Painting
ii.Decorative Art
What we did
We created a convenient system where Art World Pod was able to upload its products' images/descriptions/prices to sell it on a click. We created a safe and fast paying system for quick payment and deliverance of the bought items. Our content management system worked really well for the corporate house to expand its business and also execute it simultaneously.