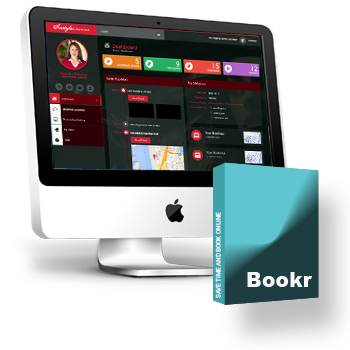 Bookmate is an powerful online reservation system, developed by Websupreme. Having realized the need of an easy and effective online reservation solution, Websupreme developed Bookmate to simplify the day to day business opeation by letting users/customers book the resource online, and business/admin manage their resource on the go. Industry specialzed platform, built in resource manager and integrated scheduling calender saves time and money of both business owner and customers.
Features of Bookmate
Easy Online Reservation of Anything
Business is after all a rupture, everything need to be organized to accomplish even a tiny goal. So to transform the cookie clutter resource mismanagement into a organized set, and let customer to book the available resource online, Bookmate is a perfect solution.
Easy Scheduling
With a perfect online scheduling calendar, Bookmate makes it easier to schedule resources, equipments and appointment easily. All the Scheduling can be done through one dashboard.
Powerful Dashboard
What if you can check all tha important and subsequent inforamtion regarding your resources and the insight in one dashboard? That's what possibole with Bookmate. All in one dashboard helps admin to analyze the insight within no time.
Easy Administration and User Management
There are different platform and dashboard for user and administration. Administrator can maintain all the reservation system and user will be able to find appointment, resources and service and book them live.