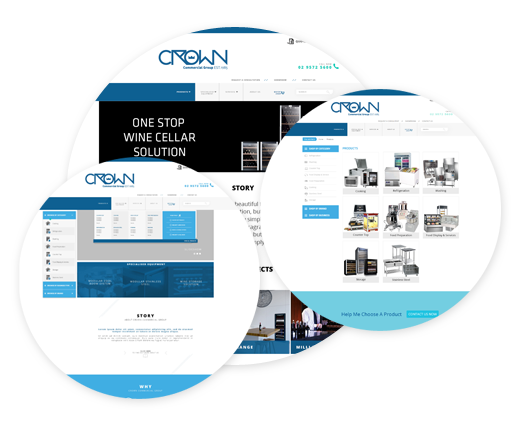 E Commerce Website Design & Development
Add profitability to your business.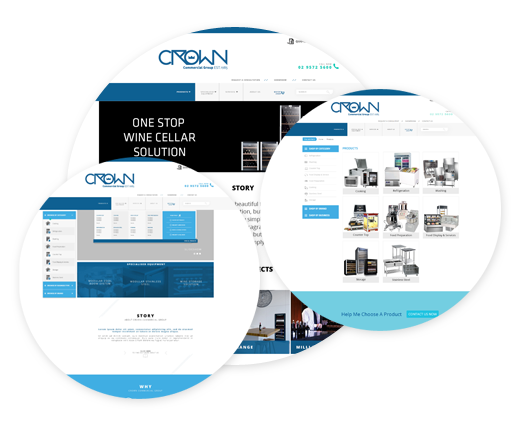 Effective E-commerce websites are those that instantly convert visitors into customer. We can transform your website into a successful selling tool. We develop your website such that it will transform your business completely. You can throughly enjoy the competative advantages and all the positive attention that you will definately get from your potential customers. Having a effective e-commerce site will always contribute to enhance your business flow such as; ease in the payment, greater reachability to the customers,attractive showcasing of your products etc.
OUR SPECIAL PACKAGES FOR PICTURE FRAMERS
We specialize in developing website for picture framer in Australia. We understand the requirements of picture framing industry and have been providing cutting-edge solutions to many of our clients. We understand that the businesses today not only need website but also have to start selling their products online as the online sales is gaining stead. The cost of developing eCommerce website has always been a big concern for any shop owner. Therefore, Websupreme has come up with just the right pricing strategy specifically for the picture framers like you – YOU CAN now have an online store at an affordable price.
Some prominent eCommerce technologies we work with
Magento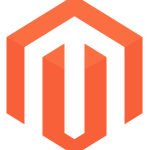 Magento offers easiest and effective solution for overall management of any e-commerce store. It lets you add multiple images of product, review of product and flexible categorizing and pricing. Easy administration, inventory, multi-store capcity, intrigrated cart and payment gateway are the features that make "Magento" an ideal choice for every web store owner.
Joomla/Virtuemart
With joomla you can easily administer your e-commerce website. Powerful Backend helps you to manage your e-commerce operation intuitively.Easy integration of payment gateway, easy maintainability of products and managing your marketing campaign becomes effective through this.Thus, your ecommerce website ensures overall success.
Drupal/Ubercart
Drupal is highly flexible and configurable content management system, which offer integrated order management tool, dynamic reporting and analytics of your ecommerce website. Flexibility is the most powerful feature of Drupal. Couple it with the power of Virtuemart and make your ecommerce store a selling machine.
Custom-Ecommerce
Want to build a store from the scratch? We can do that for you! We have extensive experience in almost all powerful PHP Frameworks like Laravel, Symfony 2.0, CodeIgniter. We can build the custom cart, checkout, payment processing, shipping modules and all other the other bells and whistles necessary to make your store robust, secure and cutting-edge.
Turn your passion into profit
The Internet community is growing more, and more business houses as well as individuals are switching to internet based transactions for their day to day requirements. Buying and selling through a website is getting popular and reliable. By upgrading to electronic commerce or Ecommerce you ensure that your company's information and sales channels are available to your customers 24 hours a day, throughout the year. This gives you increased sales and global presence, accordingly, less paperwork and easy access of your product information to a much larger target audience. By switching to e-commerce solutions you also ensure instant payment collection and customer support facilities.
Features Of A Good E-commerce Website
We Offer Powerful and Easy Backend
Easy and Multi User administration 
For effective e-commerce operation, you need easy and flexible administration. Without technical expertise, one should be able to add, remove and manage the product and product informations. Ecommerce is not one person job, you may need team and your CMS should provide some types of administrative access to the backend for every employees and team members.
Easy Optimization 
The effective backend of CMS , offers easy optimization on needed areas. Whether it is for Search Engine Optimization or for the certain block that needs to be changed, it is vital to have structure of your site clear, so that admin would be able to maintain and edit the area which is needed to be optimized.
Dashboard
Our eCommerce website backend summarize everything into admin dashboard so that it would be much easier to manage the information and website. To make your ecommerce website more efficient, backend should provide information about analytics and e commerce performance insight so that you can plan for further marketing strategy.
SEO Control
As we all know how important search engine is for any website. Thus effective backend of eCommerce CMS should offer the control over on the page SEO factors from backend. Admin should be able to add meta data, meta information, modification of title, content and product information as well.
Just one goal – bring you huge online success.
The design that will catch endless eyes.
Easy administration and powerful backend; easy to add, remove and manage products.
Integration with payment and shipping solution.
Responsive design, get sales from multiple devices.
We will work with your budget.