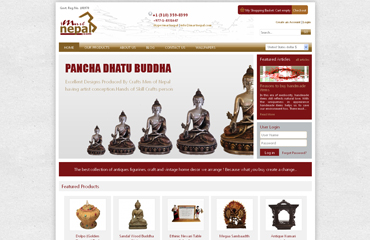 Our Project At Glimpse Online Handmade Craft E commerce Website Development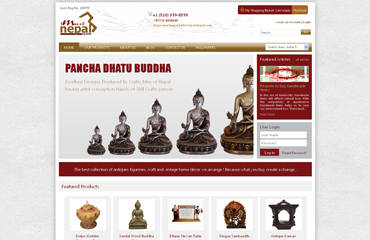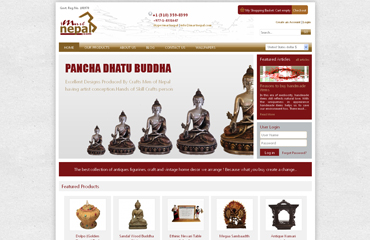 Project Detail
Imart Nepal is an online store that sales wide collection of Nepalese handicrafts and has earned the infallible reputation for possessing wide range of unique ethnic and indigenous items.
Overview
IMart Nepal  Pvt Ltd. is an  e-store to promote products from Nepal both nationally and internationally vis-à-vis preserving the traditional way  of making authentic crafts by Nepali craftsmen.  Moreover, the company also engages in Corporate Social Responsibility (CSR) in order to safeguard and promote the local industry. The company was established in 2012 by Mr Bikash Shah, a web entrepreneur, as a start up.  Mr Shah envisioned that he could multiply his experience to support the needy artisans via the Internet marketplace. iMartNepal was started with small number of production groups and  now has showcased products from many small groups that make and sale quality crafts both from local shop and online store.
We used PHP, Joomla and MYSQL to create the e-commerce website. 
Balkhu, Kathmandu
Sector Online retail
Location Nepal Major Products and Services:
i. Nepali handicrafts and other indigenous products 
ii. Nepalese hand-made products like metal crafts, jewellries, antiques etc.
What we did 
Web Supreme delivered a software solution to handle the complex ecommerce rules with a simple  interface for the non- technical employees to manage all the ecommerce and online activities. It really helped to promote Nepali products in the international market.
Why we did 
The company needed an e-commerce system to do its business and also let its staff members use it without having any complex IT knowledge. We created the website in Content Management System platform (CMS) so that it would be easy for the employees to operate the business conveniently.