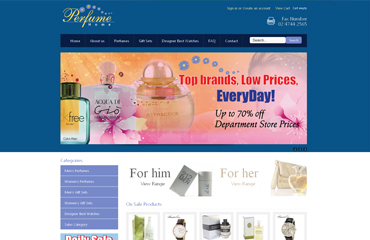 Our Project At Glimpse Perfume Home Ecommerce Store Development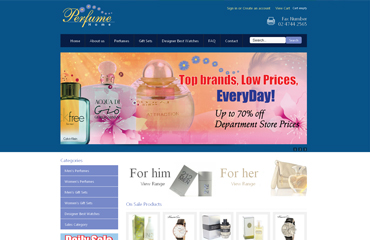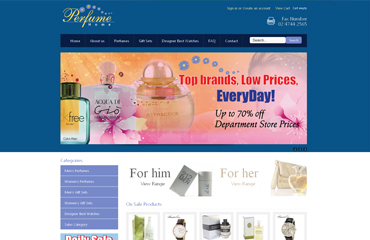 Project Detail
Perfume Home Business is an online retail company that sells the terrific fragrance products in Australia. The company was setup to provide genuine products in cheap and affordable rates.
Overview
Perfume Home Business was established in 2011 under ABN 65781871857. It was set up by a group of experienced and expert entrepreneurs after realizing the vast potential market of perfumes. The company was formed to supply perfumes to customers in the easiest, fastest and reliable manner. The result was outstanding as the company received innumerable responses from customers and since the company is riding the tides and satisfying hundreds of customers. 
We created the website using PHP, Joomla and MySQL. 
Allawah
Sector Online retail 
Location Australia  
Major Product and Services
i. Perfumes for men and women
ii. Cosmetic and beauty 
What we did 
Websupreme  diversified the company's needs by creating a splendid e-commerce website full of pictures which appealed the customers easily. We based the platform in content management system so that the customers were able to make purchases in their own pace and also get it delivered on time.  
Why we did 
Like other e-commerce websites this company needed a complete facelift so we created a platform that addressed the problem. We were successful in creating the website in the right manner.