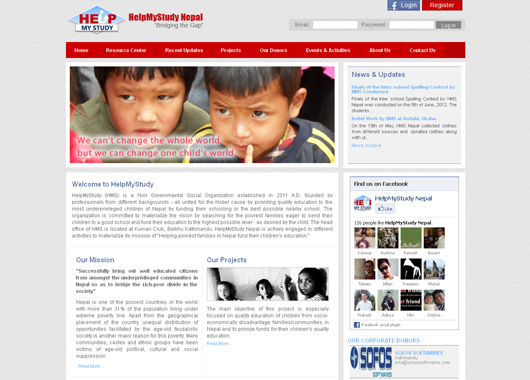 Our Project  with HelpMyStudy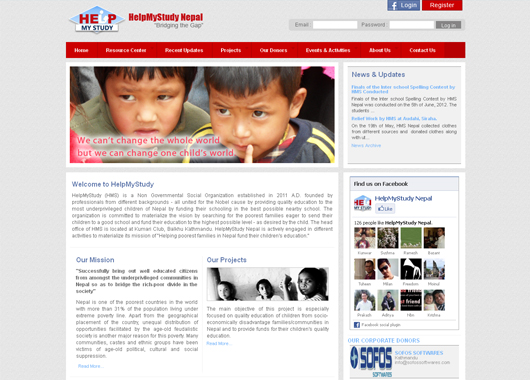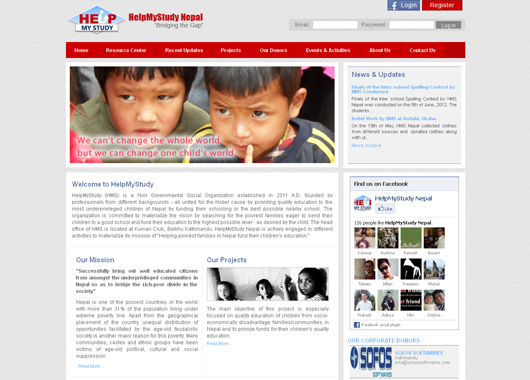 Project Detail
Established in 2011, Help My Study (HMS) is a non-governmental organisation (NGO) that works to minimise the educational gap in Nepal.
Overview
HMS is working to salvage the impecunious educational institutions in Nepal by imparting qualitative education to the unprivileged children of Nepal by providing full scholarships to them. The NGO actively engages in various projects, charity shows, fund-raising, and trainings. We created the website using PHP, Joomla and MySQL for free. Websupreme also supports the ngo financially as a corporate donor.
Balkhu,
Kathmandu
Sector NGO
Location Nepal
Major Products
i. Child Education Sponsorship Project
ii.Vocational Education and Training Project
iii. Awareness Raising Project
iv. Junior Social Work Club formation
What we did
The NGO needed a virtual medium to make its work known to many so that the unprivileged and poor children would get proper education that they deserved. We made it free-of-charge.
Why we did
Sofos has always believed in giving back to the society. This is why we've supported the NGOfinancially.