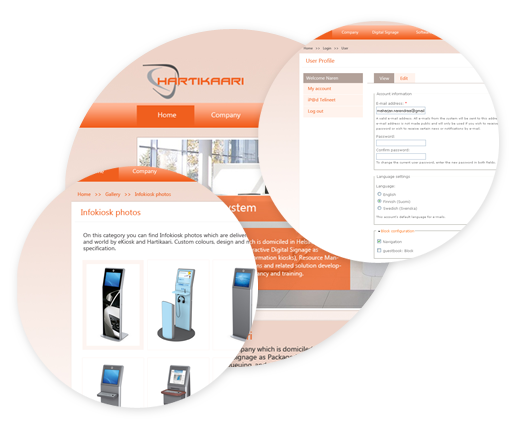 WANT AN Awesome Website FOR YOUR BUSINESS?
why wait? let's do it !!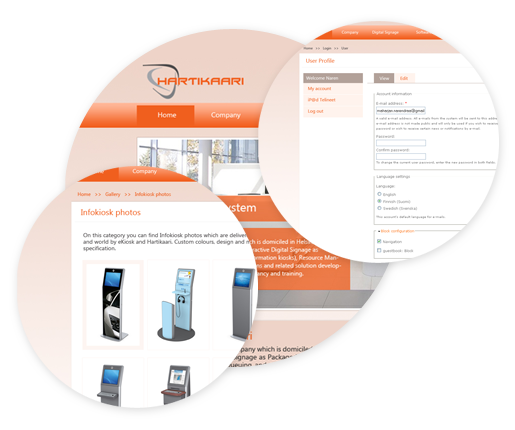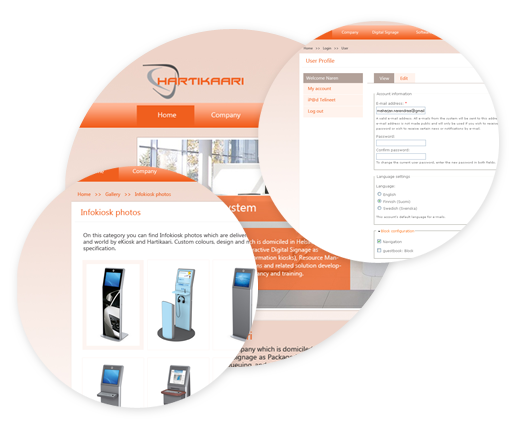 We do all kinds of website design and development, that not only rank high on design and usability – they are well made to take care of the plethora of other aspects in a website. All websites we do are integrated with a popular Content Management Systems (CMS), so that once it we achieve the highest standard, we hand it over to you to be completely managed by yourself. Beyond the regular web design agencies out there, and don't limit our clients on any 'pre-existing' feature, we create any feature necessary for your website, 'coz even a seemingly small inconvenience to other designers may be a big this absolutely necessary for your business. We don't believe that any feature being unnecessary or too complex (other agencies want you to believe that)!
Some popular cms systems we work with
Awesome Designs and Excellent User Experience
Websites are now your key front of presence. Do you want to make the wow first impression to your prospects with high awesome design and high usability? Make your users visit to your website not only informative but also an enjoyable experience – easy navigation and content organization yet beautifully enticing – they will start to love your brand!
Diverse Web Solutions At One Place
A beautifully designed marketing website for your business. We integrate all websites with industry best content management systems, including but not limited to WordPress, Joomla, Drupal. Meaning you will have full control over changing your website's text/images without the need to contact a web developer. Typical brochure websites also include Photo Gallery, Slideshow, Contact Form, Blog, Email Subscription, Google Map of your business. The looks will be elegant and websites becomes more than just a brand representation. We love customization and we know you love that too.
Most websites are more than just marketing material, they actually can intelligently respond to users need. They provide tools that are particular to a business, for example a mortgage calculator, or store distances from a postcode laid out in google map, or a photo preview system that displays all your frames and auto-creates the preview frame as per user's request.They are mostly database driven and fits into a particular business case. Think of websites like Facebook, RealEstate.com.au, ModernArtFraming.com.au – websites that are much more than just a marketing material, they are the actual product!
Web-based technology when paired with right network infrastructure has now paved the way to create new software applications that can be run in your browser. Applications like such are used as Sales Automation Tools(eg InfusionSoft), or Customer Relationship Management (CRM) Systems (eg SalesForce), Field Operations Management System (eg GeoOp), Inventory Management System or Booking Management System (eg Bookmate). Applications like such can be set-up in the cloud, in your Local Area Network (LAN), or a Virtual Private Network (VPN) such that only authorized personnel can access the application.
Unlike Brochure Websites, eCommerce Store brings actual utility to a website – hence its popularity. With more and more of GenY becoming economically capable and GenX and older catching up with technology, the whole retail industry is shifting online. eCommerce stores provide easy and convenient way to sell (and buy) goods online. They include functionality to browse products, search products, filter based on preferences, compare different products ultimately resulting in the customer putting it in their cart and checking out (making payment) using secure payment systems like PayPal, eWay or Bank Merchant Accounts(like Commonwealth Bank, WestPac, St. George etc).
We are adept in many different programming languages, frameworks and platforms, we just need to produce you highly efficient websites!
Every Elements Curated Carefully
Graphically Enticing Pages
We have highly creative and skilled graphics designer who design your website as the best possible marketing material, using high-end graphics and usability. We'll create the websites that will be truely yours.
Search Engine Friendly Website
Our websites are build from the ground-up to be search engine friendly. We further apply best practices in Search Engine Optimization (SEO) to put your business in good stand when it is developed.
Fast Loading Pages
To achieve good usability, load time of your websites matter. We clean the webpages optimally such that no junk stays in your website and all elements are optimized for fast load. We also make sure the server-side code is also well optimized for this purpose.
Content Management System
We integrate the best content management system to your website such that you can manage the full content all by yourself. Easy to administer and manage the resources with interactive interface.
MVC Based PHP Development
PHP is our preferred development language for server side programming. We adhere to extreme standards and only code in MVC. We are adept in CodeIgnitor, Symphony 2, Yii frameworks.
Excellent User Experience
We use best of HTML5, CSS and JavaScript technologies to bring seamless user experience for your website. We are adept in jQuery, Sencha frameworks.